Make A Difference
Become A
Volunteer &
join our fight
support our efforts & volunteer your time!
Are you looking for a way to make a positive impact on the neighborhood? As a volunteer, you will have the opportunity to make a real difference in our neighborhood. You'll get to meet new people, build relationships, and shape the future. There are many ways you can get involved with Susan's campaign. Your passion will have a positive impact.
In-Person Opportunities
Host a meet & great
Canvas with Susan
Post a yard sign or window sign at your home or business
virtual opportunities
Make phone calls for Susan
Support our social media efforts
Donate to the campaign
New York City Election | November 7th, 2023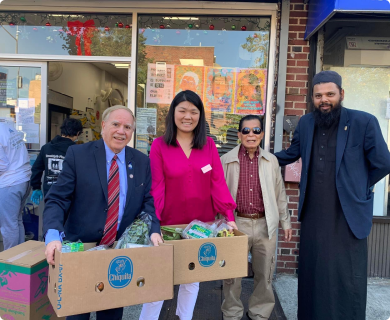 Susan gives out food to those in need at a local food pantry in Bensonhurst, Brooklyn. 
Important Dates
General Election | Tuesday, November 7th
Early Voting Begins October 28th
Paid For By Friends of Susan Zhuang