Make A Difference
Susan's
Platform
Susan Zhuang is fighting for the working families, veterans, low income families, people with disabilities, students, seniors, parents, small business owners – no matter who you are, she's got your back. Support the Susan Zhuang movement today and help make a positive impact in South Brooklyn!
public safety
Susan is determined to fight against all kinds of hatred, racism, and crimes and restore the safety for all residents of Southern Brooklyn.
Quality Education
Susan will work to strengthen our public schools and empower our students to work hard and succeed in and out of the classroom.
Senior Services
Susan will deliver the resources our seniors need with specific respect to their ages, languages, customs, and cultural backgrounds.
Affordable Housing
Susan is committed to developing more affordable housing for Southern Brooklyn residents and their families.
small business support
Susan will protect and support small businesses in our community  
cleaner streets & Subways
Susan will work to increase sanitation for cleaner streets and public transportation.
End to Food Insecurity
Susan will fight for affordable health care and tackle food insecurity in the cummunity (such as EBT/SNAP).
Demand Federal Action
Susan will demand federal action to immediatly resolve the migrant crisis.
A New District
I am thrilled to be promoting a platform that focuses on the issues facing our new Asian-majority district in south Brooklyn. As a community leader, I know the power of words and how they can be used to create change. Our district is facing some critical challenges, and I am excited to lead a neighborhood that wants to address them head-on.
One of the biggest issues we face is the lack of affordable housing. Families are being priced out of their homes, and it is putting a tremendous strain on our community. As a result, we are seeing an increase in homelessness and displacement. It is absolutely heartbreaking to see families struggle to make ends meet, and we need to take action. Our platform is committed to finding solutions that will provide affordable housing to those who need it most.
Another critical issue in our district is public safety. Crime rates have been on the rise, and it is making our community feel unsafe. Everyone deserves to feel secure in their homes, schools, and neighborhoods. We need to work together to find solutions that will reduce crime and make our community safer. Our platform is committed to working with law enforcement, community leaders, and residents to find the best solutions for our district.
Finally, our platform is dedicated to providing quality education to all children in our district. Education is the key to a successful future, and we want to ensure that every child has access to it. Our schools need to be adequately funded, and our teachers need to be supported. We need to provide our children with the tools they need to succeed in life, regardless of their background or socioeconomic status. 
I am committed to finding solutions to these critical issues facing our new Asian majority district in south Brooklyn. Our focus on affordable housing, safety, and quality education will help create a better future for everyone in our community.
New York City Election | November 7th, 2023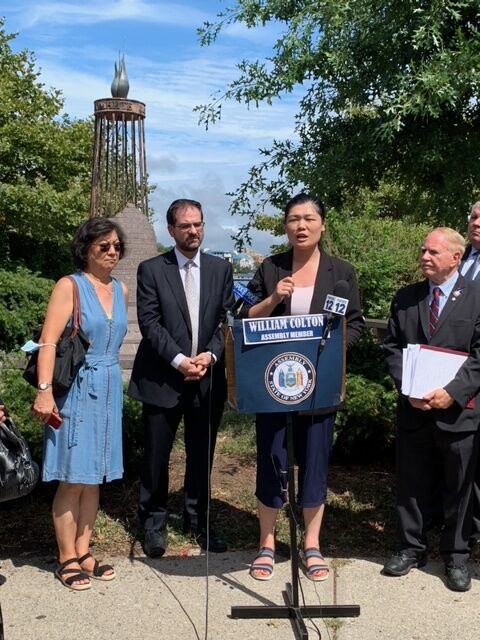 Susan speaking out against hate crimes in our community!
Important Dates
General Election | Tuesday, November 7th
Early Voting Begins October 28th
Paid For By Friends of Susan Zhuang